Japan &Science AAAS: For the Future of Science and Innovation in Japan

September 20, 2018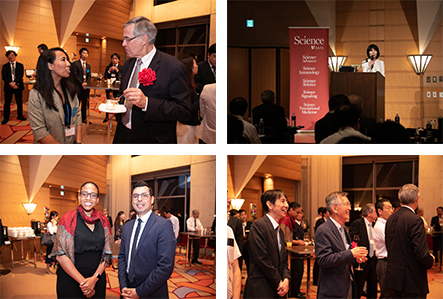 Science Japan Meeting 2018 ended successfully. It was the first time for Science to organize such an event in Japan. It was a great opportunity to reach out to different researchers, academia, and stakeholders and overall increase the visibility of Science in Japan.
All the key speakers and presenters pointed out different key areas that had been in trend and those that has to be taken into consideration in coming days.
The publisher of the Science, Bill Moran reported that Japan's citation remain flat on fourth place on the world ranking, compared to China's breakthrough growing tremendously. Dr. Holt pointed out the science policy around the world to still remain highly depended upon the budgetary constraints, Dr. Malcom presented her view on how diversity is important in the scientific world and the way she has tried to incorporate and reflect them in her working sphere.
The elite presenters from Japan also presented examples of budgeting system related to the science and technology, young foster development, corporate and university initiatives in Japan.
The more the areas in the development of science improve, the brighter will be the future of Japan.
Program Details
Keynote speech
Speech 1
Speech 2
Speech 3
Speech 4