Science Japan Meeting 2020日本の科学の未来を創る 会議のご案内
Science Japan Meeting 2020日本の科学の未来を創る
Japan & Science AAAS: For the Future of Science and Innovation in Japan Career Development for young researchers
会議のご案内
2018年9月、東京アメリカンクラブで開催しました第1回Science Japan Meetingに引き続き、2020年3月、日本科学未来館にて第2回Science Japan Meetingを開催します。
米国科学振興協会 (AAAS)、Science/AAASからはPublisherのBill Moran氏、Visiting ScholarのKei Koizumi氏を招き、日本からはDr. Mary Voytek氏(Executive Director, Earth-Life Science Institute)、Dr. Christophe weber氏(President and CEO of Takeda Pharmaceutical Company Ltd.)にご講演をいただきます。若手研究者からの研究紹介なども交え、若者が担い創造する科学の未来への提言を行います。参加者は、Scienceおよびその姉妹誌に論文が掲載された研究者の皆様や、科学振興に努めておられる方々を予定しています。
テーマ :日本の科学の未来を創る:若手研究者の育成
For the Future of Science and Innovation in Japan - Career Development for Young Researchers
日程: 2020年3月5日(木)13:00~17:35
会場 : 日本科学未来館
プログラム
開講挨拶
Bill Moran氏
(Publisher of
Science
Family of Journals, AAAS)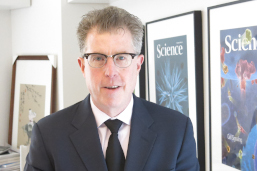 Bill Moran is currently the Publisher of the
Science
Family of Journals. In his role, Bill and the publishing team are responsible for content, rights and permissions, licensing, scientific meetings, publishing collaborations, advertising, outreach, Science Careers and all publishing operations.
During his 11 years with AAAS, Bill has been instrumental in broadening the association's international publishing activities and collaborations. He spearheaded the launch of the Beijing office; in addition, he developed an international collaboration program for Science Publishing that encompasses Science Careers outreach. Bill has also worked with the Science editorial team to raise awareness of
Science
/AAAS within academic institutions in developed and developing countries. Notably, in 2014, Bill collaborated with the Chinese Academy of Sciences to arrange a meeting between former Editor-in-Chief of Science Dr. Marcia McNutt and the Premier of China Li Keqiang. He further established Science Custom Publishing activity a decade ago.
Before taking on the role of Publisher Bill's previous role was Director of Global Collaboration and Custom Publishing. These responsibilities include operations related to the following products:
Science
,
Science Signaling
,
Science Translational Medicine
,
Science Immunology
and
Science Robotics
, and outreach.
Science Careers
was a large part of Bill's responsibility and the task of building awareness for Science Careers as a valuable tool for all researchers regarding career development.
The first ten years of Bill's career were with the Nature Publishing Group. Bill was a senior VP of Nature America based in New York City. While at NPG, Bill developed the strategy and launched the first online job board for NPG, including a founding member of Nature online. Additionally, his responsibilities included working on several new journal launches, Nature jobs, and developing supplements and conferences for NPG.
Before moving to
Science
/AAAS, Bill was recruited by Informa based in the Boston area to help with their launch into the STM market. While at Informa, Bill was responsible for several new product launches and the acquisition of new journals, including the redesign of online products. He received his bachelor's degree from Baruch College.
基調講演
Kei Koizumi氏
(Visiting Scholar in science policy, AAAS)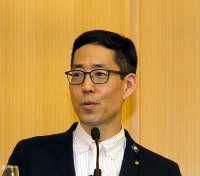 Biography
Kei Koizumi was most recently Senior Advisor for Science Policy at AAAS, where he worked to establish the AAAS Center for Scientific Evidence in Public Policy (EPI Center) and enhance AAAS's capacity to advocate on behalf of science. He was Assistant Director for Federal R&D at the White House Office of Science and Technology Policy in the Obama Administration. Before that, he was Director of the AAAS R&D Budget and Policy Program. He now lives in Shanghai, China, as a science policy consultant. He currently serves as chair of AAAS Section X, Societal Impacts of Science and Engineering, and is a Fellow of AAAS. He received an MA in International Science and Technology Policy at the George Washington University, where he teaches science policy, and a BA in Economics and Political Science from Boston University. He is from Columbus, Ohio.

Title
The Future of Science and Society Starts with You

Abstract
We know science makes the future happen, but science today and tomorrow requires more than experiments and publishing the results. We all face the challenge of connecting science to the challenges we face as a global society. I'd like to talk today about how I've worked with Science and AAAS to connect science to society and offer some ideas to my Japanese colleagues from my own experience. I'll talk about how I've worked at AAAS to connect scientists to policymakers and science to policy, how I've worked at several institutions to connect scientific advice to informing important decisions, how effective science communication increases the impact of research, and how we can all work together to make science a welcoming environment for everyone. We have so many difficult challenges such as a warming planet, aging societies, and environmental pollution that everyone has to participate in making science part of the solution. Whether we are early-career scientists or policy makers, Japanese or American, researchers or communicators, we can work together to improve science and society.
Mary Voytek氏
(Executive Director, Earth-Life Science Institute)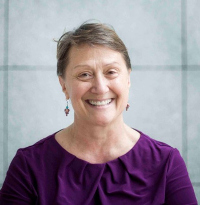 Title
Executive Director, ELSI and Advisor to the President at Tokyo Institute of Technology
Bibliography
(Astrobiology)Dr. Voytek's primary scientific interests are biogeochemistry and aquatic microbial ecology; more particularly, environmental controls on microbial transformations of nutrients, xenobiotics, and metals in freshwater and marine systems. She has worked in several extreme environments, including Antarctica, hypersaline lakes, deep-sea hydrothermal vents, and terrestrial deep-subsurface sites. Dr. Voytek is Senior Scientist for Astrobiology at NASA and a professor and the Executive Director of the Earth and Life Science Institute at Tokyo Institute of Technology.
Title
Being a Scientist in a Dynamic World: Challenges and Strategies
ブレイク
丸山剛氏(早稲田大学高等研究所:WIAS)
中村匡良氏
(名古屋大学トランスフォーマティブ生命分子研究所 特任講師)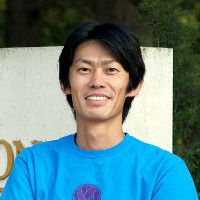 Christophe Weber氏 (武田薬品工業株式会社 社長/CEO)
閉会挨拶
閉会
---
主催: 株式会社アスカコーポレーション
共催: 米国科学振興協会(AAAS)
後援: 国立研究開発法人科学技術振興機構(JST)
後援: 一般社団法人 産業競争力懇談会(予定)
協賛: ユサコ株式会社 
参加人数 150名程度
お申込み
以下のフォームからお申込みください。
*弊社よりご案内メールを受領された方および関係者様のみお申込み可能となります。

Science Japan Meeting 2020
お問い合わせ 
株式会社アスカコーポレーション Science Japan Sales Representative
吉川智恵美/谷美雪
TEL: 06-6202-6272 E-mail: sjm2020@asca-co.com